The journey of an Italian mum in London: 

can you tell us how it all started?
My name is Francesca, I have 3 kids and have been living in the UK for about 13 years. I'm originally from Lecce in Puglia, where I lived with my family until I was in my twenties. However my passion for the foreign languages brought me to travel a lot since young age. I studied French and Japanese at university and spent long periods of time in Canada and Japan. The desire to improve my English brought me here in London. And instead of spending just a short time to simply complete my English language course, I ended up staying much longer. In fact it's in London that I met my husband and together we decided to build our life here.
2. What's the reason of your blog "healthymumway"? Why this name?
The idea came when I wanted to create a collection of healthier versions of my favourite foods. In fact with my blog "healthymumway"  I share easy and healthy Italian inspired meal ideas which can be enjoyed by the whole family. 
When 8 years ago I was diagnosed with breast cancer I started to change my way of eating by looking for "healthy swaps" which is about opting for healthier alternatives without compromising the taste. For example I started replacing white sugar with healthier sweeteners like coconut sugar and maple syrup, reducing the consumption of dairy and red meat and buying more organic foods. And that's how I've also started exploring more a vegetarian and vegan way of eating. And with my blog I want to show that cooking healthy for the whole family is possible and it's much easier than what we think!
3. Who is your biggest inspiration?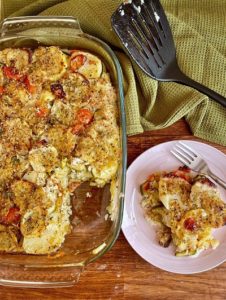 Definitely my mum and my grandmother, both amazing cooks. Watching them cook as a child and feeling the love and passion they were putting in preparing the meals for the whole family, inspired me to bring a piece of their kitchen in mine. 
My Italian roots are in fact always present in my cooking even though living in the UK allowed me to know other cuisines like Turkish, Indian & Chinese and I often like to experiment and add some exotic touches or twists to traditional recipes.
You can find Francesca's recipes on her blog http://www.thehealthymumway.squarespace.com/ or follow her on Instagram https://www.instagram.com/healthymumway/