THE DUCHY OF PARMA AND PIACENZA
The great Ernst Hemingway, accompanying the liberation troops in 1945 while crossing the Val di Trebbia, noticed so much beauty that he called it "The most beautiful valley in the world". Castles, medieval villages but also fine wines, local food and products. Think of sleeping in an Agriturismo (kind of farmhouse) on the Piacenza hills. Walking through the rows, you arrive to this country house where a massaia teaches you all the secrets of fresh pasta like the tortellini alla Piacentina stuffed with ricotta and spinach. We recommend you to go to sleep, for example, at the Agriturismo San Martino in Bobbio (PC) in Val Trebbia (Località S. Martino, 5) where organic products are produced and cooked at zero km. Among other things, the farm also has bicycles for excursions or to reach the village, walks in nature, swimming, fishing, rafting and canoeing in the crystal clear waters of the Trebbia River.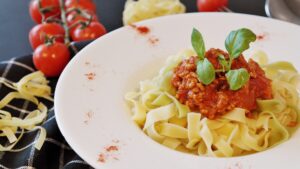 Dreams of reliving the dolce vita aboard a vintage car. Drive from Piacenza to Tabiano where you can spend the night at the Relais del Castello Antico (Tabiano Castello, 4 Salsomaggiore Terme PR). Enjoying the best of regional cuisine. From here you can continue your journey to Parma in the land of Parmigiano Reggiano and raw ham. Without any doubts, this is an itinerary of fascinating taste and rich in history! How not to end this journey in the ancient Duchy of Parma and Piacenza without having lunch in a restaurant in the area? Here you can taste antipasti based on fried gnocco and the best of egg pasta with lasagne, tagliatelle and tortellini. This is just the beginning, the journey to this part of Italy will surprise you with every bite!