Many of you don't even know where Puglia is. That region located in the heel of Italy has in recent years been the most fascinating tourist destination for nature, history, art and tradition, authentic food and spirituality.
We can divide this region into 3 macro areas:
GARGANO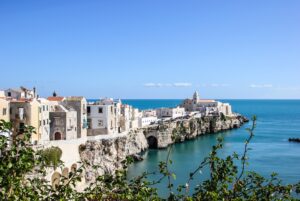 The north called Gargano, with the forest and white beaches, the caciocavallo podolico cheese. Monte Sant'Angelo with its beautiful underground church dedicated to the Archangel San Michele. We recommend that you stay at the Palace Hotel San Michele (Via Madonna degli Angeli St.). The Hotel is located on a hill overlooking the Gulf of Manfredonia, has a swimming pool and all the comforts for a relaxing holiday.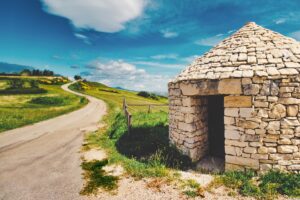 TERRA DI BARI
The center of Puglia is called the Terra di Bari. Here on the border with the province of Brindisi stands the beautiful Monopoli with its many coves and beaches. The enchanting historic center by sea and its many old farmhouses called Masserie. Try to stop for a few days at the Casa Graziella & Terrace in the Murattian center of the city (Via Ricasoli 34). Hospitality is guaranteed by Roberto who will become your local advisor. With him you can visit the best local companies tasting the best, from cheeses, oil, wine to street food. We also recommend that you take part in the Cooking Class with Mamma Maria, fun, culinary experience and authenticity are guaranteed with her.
https://www.instagram.com/living_loving_puglia/

SALENTO
The South of Puglia is also called Salento. From the wonderful beaches of Otranto, Ugento, Gallipoli, just to name a few, to the wonderful hinterland with the magic of the Baroque in the city of Lecce. In the Masseria San Cosimo in Carpignano Salentino (contrada San Cosimo), relaxation and well-being are at home. The breakfast here is excellent, plus you can rent a bike to cycle along the coast.
What are you waiting for? Search for your flight and book your holiday in Puglia!