In Italy when we talk about coffee, we all think of Napoli, here the coffee tradition is very strong. It is a ritual, a real cult, almost a religion.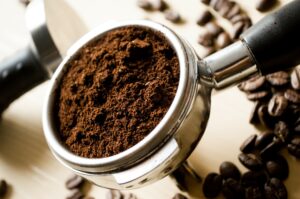 Coffee arrived in Italy in 1600, it was considered, by the Church, the devil's drink due to its black color.
Maria Carolina of Habsburg and Ferdinand IV of Bourbon got married in 1768. The Austrian queen introduced the croissant (kipferl or croissant) to the
Neapolitan city, the pairing with coffee was perfect.
The coffee machine was born, the cocumella. The Neapolitan machine and Naples began to appreciate the bitter drink through the itinerant coffee makers who offered coffee, milk and sugar to the hastiest passersby.
In this article we will talk about caffè sospeso, a Neapolitan tradition of the early twentieth century.
During the Second World War, some people paid for two cups of coffee: one for themselves, and one for those who couldn't afford it. This was a small act of solidarity, a gesture of love that has also spread in Italy and somewhere else.
​
Writer and philosopher Luciano De Crescenzo, in the book entitled, precisely, "Il caffè sospeso" wrote: "When someone is happy in Naples, he pays two coffees: one for himself, and another for someone else. It's like offering coffee to the rest of the world."