A lover of the taste of tradition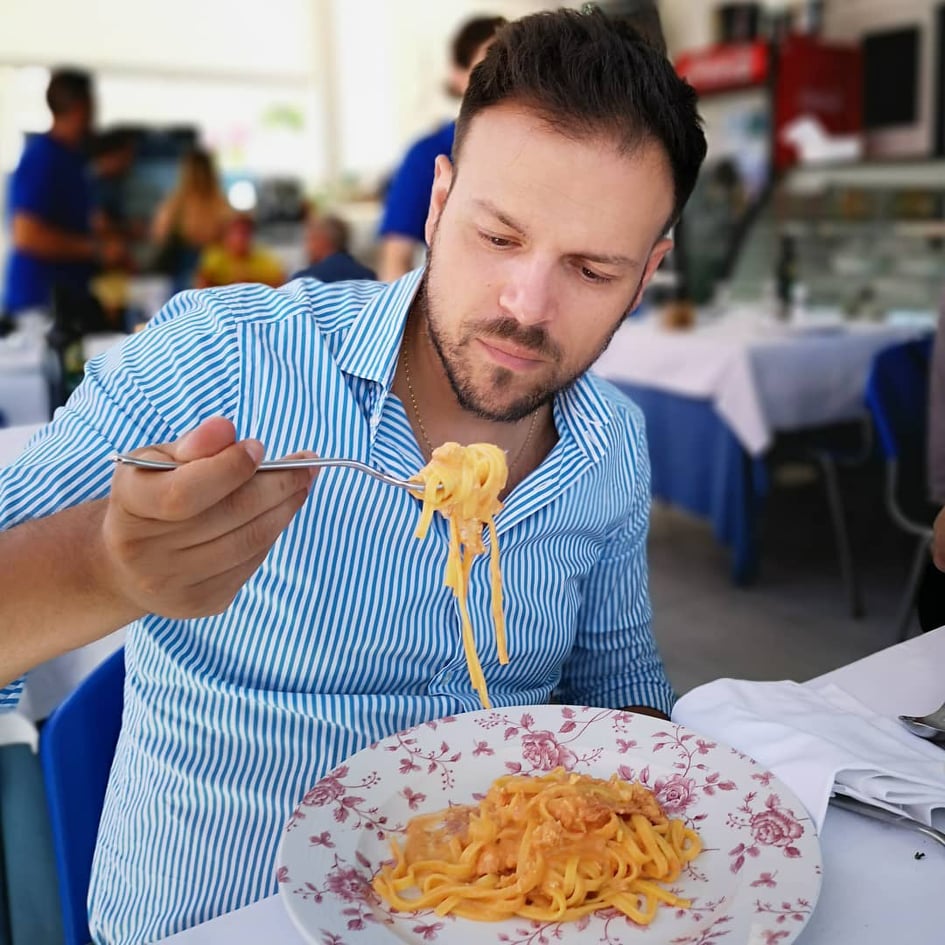 There is no better saying for him than "We are what we eat" & Roberto loves home cooked food, local recipes handed down from his grandmother to his mother,& an authentic regional taste. In Puglia he grew up on milk,panzerotti & bonded with popular street food. Festivals & celebrations are very strong in him. He has a degree in History & a Masters in Food & Wine. He has also founded The Apulian Club! A gourmet association created to defend and promote Apulian culinary traditions. In recent years he has dedicated himself to creating gastronomic and oenological experiences. Driving his old Fiat 500 between dry stone walls and old farmhouses, to rediscover the typical flavors of Apulia.
INSTAGRAM: https://www.instagram.com/robipetrus/
TRAVEL WITH ROBI PETRUS
Are you coming to Puglia and want to add an authentic experience to make your trip unforgettable?
My name is Roberto and I was born in the historic center of Monopoli. I lived the traditions, the cries, the Sunday scents of what in the past was considered the soul of the city. While my grandmother was preparing the ragù and orecchiette, I was studying History of Gastronomy and I founded  ApulianClub Buongustai. An association with the aim of enhancing those traditions before they were lost. It was a great job and today I'm finally here as your local advisor to offer you the most authentic experiences.
My food and wine tours and cooking classes offer you the chance to explore and taste the best this region has to offer. Focaccia, burrata, olive oil, Primitivo wine, we will eat incredible food and explore some of the most beautiful areas of Puglia on board my Fiat 500.
Write me for more information, I offer 5 tours dedicated to food & wine.
Join me and taste Puglia
Reserve your spot now!
Whether you are looking for a food tour, a cooking class, a day trip or food itineraries, I am here to help you make the best of your time in Puglia!